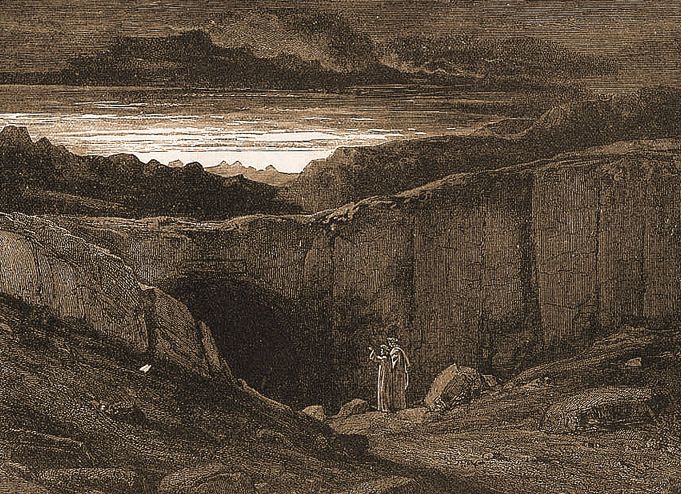 Although the first part of the Divine Comedy, Inferno, begins at canto one, the journey to Hell itself starts in earnest in the third canto with Dante and Virgil arriving at Hell's gate. Arguably the most famous lines from the poem is the inscription on the gate:
I AM THE WAY INTO THE DOLEFUL CITY,
I AM THE WAY INTO ETERNAL GRIEF,
I AM THE WAY TO A FORSAKEN RACE
JUSTICE IT WAS THAT MOVED MY GREAT CREATOR;
DIVINE OMNIPOTENCE CREATED ME,
AND HIGHEST WISDOM JOINED WITH PRIMAL LOVE.
BEFORE ME NOTHING BUT ETERNAL THINGS
WERE MADE, AND I SHALL LAST ETERNALLY.
ABANDON EVERY HOPE, ALL YOU WHO ENTER.
They now pass through the gate and begin to hear shrieks, cries, and sighs.
(Visited 1,257 times, 1 visits today)